Top 4 Outdoors Podcasts to Listen to This Week
Whether you're driving to work, cooking dinner or simply itching to get back outside, you can enjoy the outdoors by tuning in to some of the most interesting and diverse storytellers from the marshes, fields and backwoods. Check out four of our favorite outdoor podcasts we think you'll really like, too.
Duck Season Somewhere Podcast
If you don't know Ramsey Russell from his guest appearance on the MeatEater with Steven Rinella, or his brand GetDucks.com—a full-service sporting agency specializing in wingshooting and duck hunting adventures worldwide, then you're missing out on listening to one of the most experienced, global wingshooters in the country. Ramsey has spent the last couple decades duck hunting in six continents, bagging over 10 dozen waterfowl subspecies and traveling more than 200 days annually. Someone with as much experience as Ramsey proves to be an easy-to-listen-to storyteller with the credentials to take his recommendations on gear and tactics seriously.
Recent Episode: Tom Beckbe's Family Lore
Ramsey sits down with Randcliffe Menge to describe Tom Beckbe. Tom Beckbe isn't a person; it's the original namesake of a very specific place in the Mississippi River Valley. Find out the meaning behind the name and the legacy connected to the meaning of the Tom Beckbe outerwear and sporting gear brand. Listen here.
Gun Talk Hunt:
Chances are you've heard of Gun Talk Radio, which began its conceptualization in the 1940s when Grits Gresham starting writing about hunting and guns. This love of the outdoors was passed on to his son, Tom Gresham, who would go on to be editor of several outdoor magazines and eventually join Grits as co-host of "Shooting Sports America" on ESPN. Now, Tom Gresham's Gun Talk remains the first national radio talk show about guns and gun rights, first airing in 1995. Gun Talk Hunt is hosted by Keven "KJ" Jarnagin and Chris Cerino, and is a specially customized Gun Talk product focused on the gun owners who also hunt like it's a religion.
Recent Episodes: The Right Gear: Choosing & Using Pt. 1 and Pt. 2
Kevin and Chris break down recent updates on gun legislation, and how it correlates to choosing the right hunting gear. All the gear they recommend they use themselves and the episodes go beyond recommendation including tips and tricks for getting the best out of your gear. Listen here for part one, and here for part two.
Rad Cast Outdoors Podcast
David Merrill and Patrick Edwards break down hunting, fishing and everything in between on Rad Cast Outdoors. Covering a multitude of topics from fishing techniques and hunting strategy to in depth looks at specific species. David is the founder of the Recreational Archery Development (RAD) and The Bow Spider, and Patrick lives to fish traveling to different places in an attempt to catch new species. Tune into insightful interviews with researchers, industry specialists and outdoors people like you on Rad Cast Outdoors.
Latest Episode: So you think you want to be an Influencer? Special Guest, Chase Baker, Grit LLC
David and Patrick sit down with angler, hunter and outdoors marketing specialist Chase Baker from Grit LLC. Where you hear about and buy your outdoors products has changed a lot over the years, while hunting magazines still have their audience, other media have emerged as technology has advanced. Chase shares how those behind outdoors marketing are as enthusiastic about being outside as you. And if taking the opening day of hunting season off work, maybe the whole week, with no raised eyebrows is for you, you may want to find your niche in the outdoor industry as well. Chase shares how to get your foot in the door. Listen in here.
The Salty Hunter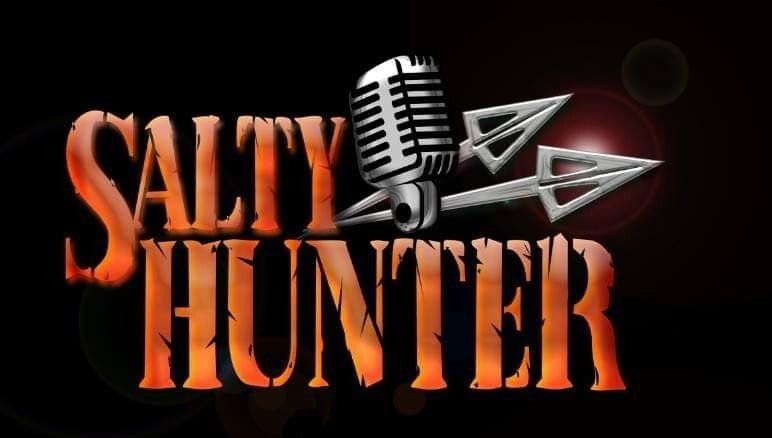 Do you love Alaska? Admit it, just thinking about being in those vast landscapes ignites something wild in your soul doesn't it? If so, then you'll want to join Gary Weaver on The Salty Hunter. This Alaskan-based podcast is part love letter to arguably one of the most bountiful hunting and outdoor recreation spots in the world and part story sharing experience. Gary comes from a military background and dedicates his outreach to those who have volunteered their time and chose duty over other obligations. Welcoming the Army, Marines, Air Force, Navy and Coast Guard—this podcast is a debate for all hardcore outdoor enthusiasts who are looking for honest opinions and straightforward viewpoints.
Recent Episode: David Fort, Alaskan at Heart
When David jumped on the opportunity to be stationed in Alaska, he was caught off guard on how deeply it would impact him. Now, constantly yearning to be back, David shares his thoughts on his time in Alaska as well as South Dakota and compares that experience to his birthplace of South Carolina. Tune in to get to know this one-of-a-kind hunter and CrossFit coach who has the urge to shoot a recurve and try an ultramarathon. Click here to listen.